Nearly 2 million tourists venture to Anchorage, Alaska each year. If you want to travel there on a budget, making an itinerary can help you save money. Try to include some of these free things to do in Anchorage if you are planning a trip.
Free Things to Do in Anchorage
Any time you travel, it is a good idea to include some low-cost activities on your to-do list to keep you within your budget. The following destinations are 100% free.
Alaska Heritage Museum
The Alaska Heritage Museum gives visitors a look at the history of the state. It also showcases different art and stories from the area. If you want to get an idea of the history behind the Alaskan wilderness, definitely check this free museum out!
Alyeska Roundhouse Museum
Alyeska is a ski resort in Alaska where many people travel each year. At the resort, you can ride a tram up the mountain to the Alyeska Roundhouse Museum. There you can get more information about the history of the resort. You can also see the ocean, two mountain ranges, and seven glaciers from within the structure.
Alaska Trooper Museum
Alaskan State Troopers have some of the roughest terrains to work on. As you can imagine, the first group of state troopers had to go through a lot of new, and vastly different, training. The Alaska Trooper Museum gives you a look at the history of the troopers.
The Anchorage Museum
The Anchorage Museum focuses on the city's history itself. At any given time, there will also be various local artists and creators who exhibit there. Admission prices are waived the first Friday of every month from 6 p.m. until 9 p.m.
Campbell Creek Science Center
Campbell Creek Science Center is an outdoor attraction that is free of charge. Guides give you a tour through the conservation grounds and you get up-close-and-personal looks at wildlife. Many visitors have seen coyotes, wolves, and other breath-taking animals.
Check Out Thunderbird Falls
Thunderbird Falls is a great short hike to take while you are in Anchorage. It is only one mile long and it walks you right up to the beautiful falls. If you choose to do so, you can also walk down into the canyon to get a better look at the waterfall.
Take a look at other hiking, kayaking, and outdoor activities you might enjoy while you are in Anchorage as well. Many of these are free or low-cost and there are a plethora of options in the area.
Lousacc Library
Although the local public library wouldn't normally be on a travel list of "must-sees," the Lousacc Library is one of the most interesting buildings in Anchorage. Additionally, there is a great display of local art throughout the library as well as large selections of Alaskan literature and history. It is one of the more obscure free things to do in Anchorage.
Play Disc Golf
Believe it or not, there are there large disc golf courses in the Anchorage area. If you are an avid player and want to squeeze some time in during your visit, it is a great free activity to partake in while also visiting the local parks.
Potter Marsh Bird Sanctuary
Birdwatchers and nature lovers should make time to stop by the Potter Marsh Bird Sanctuary while you are in Anchorage. The marsh is home to hundreds of species of birds and animals at any given time, so there is no telling what you might spot during your visit.
Search Earthquake Park
In 1964, Alaska experienced a 9.2 magnitude earthquake that sent a neighborhood sliding into the ocean. Now, a park stands in its place. It is a good place to visit, take a walk or bike around, and it is an interesting piece of Alaskan history.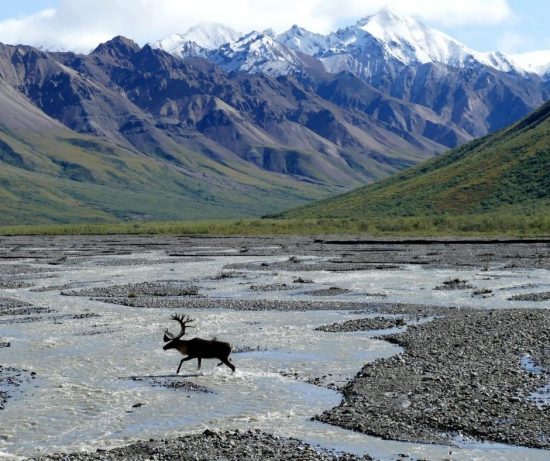 Take Lake Hood Floatplane Walking Tour
Lake Hood is the largest and busiest seaplane base in the United States. There are two walking routes around the base where you can see planes taking off and landing as well as the surrounding landscape. One route is a short one-hour tour of the grounds, the other route can take more than two hours to complete. Both are free of charge.
Visit the Anchorage Market
Shopping around is always something fun to do when visiting a new place. The Anchorage Market showcases many local small businesses, artists, and restauranteurs. Whether you are wanting to people watch or you are searching for the perfect souvenir, this is the perfect spot to go.
Walk the Lightspeed Planet Walk
One of the more peculiar free things to do in Anchorage is the Lightspeed Planet Walk. Along the pathway, you will see paintings of the plants. The time it takes you to walk between planets simulates how long it would take to travel in lightspeed. The distance from the sun to the Earth, for instance, is eight minutes on foot. To travel from the sun to Pluto takes between five and six hours.
Whale-Watch at Woronzf Park
Woronzf park is yet another one of Alaska's wonders. From the park, you can see planes taking off, mountain ranges, the ocean, and even whales. It is a must-see while you're there.
Cheap Stuff To Add to the Itinerary
Not everything you do on your trip can (or will) be free, but you can continue to keep costs low by including some cheaper activities. Each of the following costs less than $20 per person (and is well worth the money).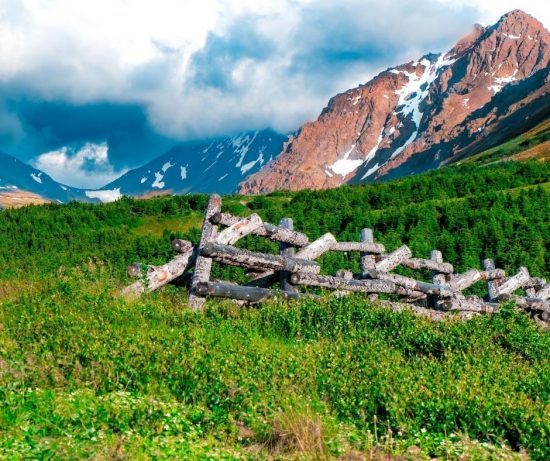 Alaska Wildlife Conservation Center
The Alaska Wildlife Conservation Center is a great place to visit in Anchorage. You can access the tour on foot or by car. Admission is free for kids under six. Non -residents pay $17 for entry into the center. Alaskan citizens, members of the military, and seniors pay an admission rate of $15 and students pay $13.
Alaska Botanical Gardens
Although Alaska's typically cold climate would make many people think flowers and shrubbery don't grow there, the botanical gardens can prove them wrong. Children over the age of seven pay $8 admission. Students, seniors, and military pay $10, and regular admission is $12.
Take a Tour of the Alaska Zoo
Alaska's zoo is another must-see while you are visiting. Because of its location, there are different exhibits than you'd typically see. Non-residents will pay $17 admission, while residents pay $15. Seniors and military admission is $13, and child tickets cost $10. Don't forget to check what shows and other attractions may be happening while you visit as well.
Readers, have you ever been to Anchorage? What was your favorite thing about your visit?
Read More
tinyurl
is.gd
u.nu
clck.ru
ulvis.net
shrtco.de