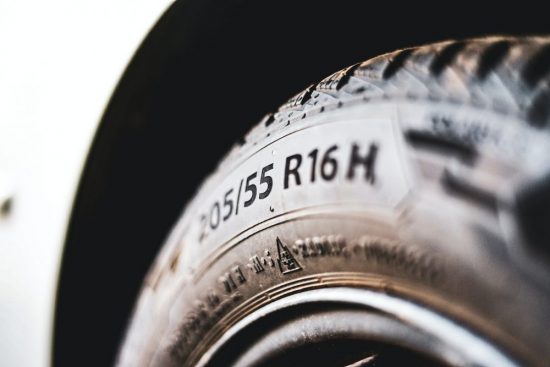 There are so many wonderful money saving tips related to car maintenance and repair. And yet there is one that's very overlooked: free air for tires. This article goes over why it's important. Moreover, it answers the question, "Where is there free air for tires near me?"
Why Air in Your Tires Matters for Your Budget
Many people don't even think about the air in their tires unless there is a problem. However, you should get in the habit of checking your air pressure regularly. That's because having the right air pressure in your tires can save you a lot of money over time.
First and foremost, you get the most efficient gas mileage from your car if you have the right amount of air in your tires. Gas isn't cheap. Therefore, every little bit that you can save when you fill up at the gas station can really add up over time. It's helpful to remember this as a reason to check your air pressure, too, because habits are best formed when paired with another habit you already do. Therefore, you might always check your air pressure at the same time that you get gas.
Proper air pressure is also important to avoid accidents. The wrong air pressure can lead to tire damage which can lead to a car accident which can be dangerous as well as costly.
You want your car in tip top shape. The better you maintain it, the better it runs. The better it runs, the less likely you'll have expensive maintenance and repairs costs. Your tires naturally lose air due to weather changes, road conditions, and other factors. Keeping them filled to the right pressure is an important habit.
Where to Get Free Air for Tires Near Me
Obviously, you don't want to reduce the amount of savings that you get from proper tire maintenance by paying to fill up your tires with air. That would defeat the purpose. Take the time to do a little research about where to get free air for tires near where you live and work. Keep a list on your phone or in your glove compartment. That way you always know where to go when your tires need more air. Here are some of the best ways to find free air for tires near you:
Check Local Gas Stations
Your local gas station almost certainly has air for tires? However, they may or may not offer it for free. Places that sell air for tires usually only charge a dollar or two. But still, that's a dollar or two that you could invest in something else. Therefore, you want to get familiar with the local gas stations that offer free air for tires.
If you live in, or are traveling through, the states of California and Connecticut then any gas station you stop at should have free air for tires. It's a requirement in these states although do note that some places may require you to purchase gas first. If you're in Florida on the Turnpike then pull off at a rest stop and there is likely to be free air available or air available free with purchase of gas.
In other states, you might not be as lucky, although many places will still be available. Here are some popular gas station / convenience store chains that offer free air for tires:
GetGo in the Midwest offers free air at some of its locations. In fact, you can use the Filter option on their Store Locator to choose those with free air.
Holiday Stationstores has over 500 locations across the following states: Alaska, Idaho, Michigan, Minnesota, Montana, North Dakota, South Dakota, Washington, Wisconsin and Wyoming
QuikTrip offers free air at all of its 800+ US locations. This gas station chain can be found in eleven different states: Arizona, Georgia, Illinois, Iowa, Kansas, Missouri, Nebraska, North Carolina, Oklahoma, South Carolina, and Texas.

Use their store locator to find the location closest to you.

Royal Farms is an East Coast gas station / convenience store with more than 200 stores across five states. If a location has gas, then it also has free air. Fun fact: in 2014 the company was sued for charging for air in Baltimore, a city that has a law requiring gas stations to offer one free air pump. Store locator here.
Sheetz is proud to offer free air for tires at their 500+ locations. This convenience store is available in six states (see store locator): Maryland, North Carolina, Ohio, Pennsylvania, Virginia, and West Virginia.
Wawa is such a popular place to get free air that some locations added additional air pumps. Wawa has new stores opening in Florida, Maryland, New Jersey, Pennsylvania, and Virginia. They also have stores in Delaware and Washington DC. See store locator here.
This is not a comprehensive list. There are dozens of different gas station chains across the country. Check the ones closest to you.
Free Air at Tire Stores
Another obvious, but sometimes overlooked option, is to head to a tire repair shop, including the Tire Centers of big wholesale membership clubs. Of course, if you have actual tire damage them you'll have to pay for repairs. But if you just need free air for your tires, here are some places that will provide it free of charge:
Atlantic Tire and Service is a good option if you're located in North Carolina.
BJ's is a popular wholesale club and its members are able to get free air for tires. You can also get your tires rotated, repaired, or replaced at their Tire Center.
Costco doesn't have free air at the gas pumps but head to their Tire Center and you're in luck. If you have a Costco membership, just head to a location with this service.
Discount Tire (which is also known as America's Tire at most California locations) offers free tire air pressure checks at all of their locations. They'll fill up the tire and check the treads for you at no charge. They ask that you schedule an appointment in advance but it isn't always necessary. When you pull up, look for the sign that says "free air check." Here is their store locator.
Firestone will also offer a free tire check. Many people come to stores like this when the Tire Pressure Light goes on in their car. As soon as you see it, find a place to get them checked.
Just Tires is another tire store that offers a free tire check.
Sam's Club members get free air. Moreover, if you have a tire that actually needs repairs, they'll repair it for free, whether or not you bought the tire from them.
Other Businesses With Free Air for Tires
Here are some of the other places that you might want to check:
Car dealerships – if you bought your car at a dealership then it's worth asking whether or not they offer this service free of charge.
Car wash services will often include air for free; sometimes you have to buy the car wash but if it's a DIY car wash then they may have a machine available for use.
Oil change companies such as Jiffy Lube and Pep Boys sometimes offer free air especially if you're already there to get service.
Parking garages will occasionally offer this free service. For example, the UCSF parking garage in San Francisco is one such place.
Private mechanics and anywhere else where you get your car repaired may also offer this service if you ask.
Roadside assistance is good to remember if you actually get a flat tire while driving. AAA members, some credit cards with travel press, and your insurance are all options to look at if you're trying ti find roadside assistance to fill up your tire for free in a pinch.
Look Online for More Free Air for Tires Near You
What if you're out and about in a neighborhood that you're unfamiliar with and don't know where to get free air for your tires? Turn to the Internet, of course. One of the most popular options is to check FreeAirPump.com. Enter an address or zip code and find all of the options nearby for filling up your tires with free air.
Here are some other sites that you can check:
Reddit may have a thread that can help you out. Here's one example.
Yellow Pages online is a surprising place that makes it easy to find free air for tires near you. Here's an example from Leesburg, Virginia.
Yelp: just search for the best gas stations with free air near you. For example, here's a list from Daly City, California.
Alternatively, you could always purchase your own tire gauge and a small air compressor. Then fill up your tires yourself. It's not free, since you have to buy the machine, but it pays for itself over time.
Read More:
If you enjoy reading our blog posts and would like to try your hand at blogging, we have good news for you; you can do exactly that on Saving Advice. Just click here to get started. If you want to be able to customize your blog on your own domain and need hosting service, we recommend trying BlueHost. They offer powerful hosting services for $3.95/month!
tinyurl
is.gd
u.nu
clck.ru
ulvis.net
shrtco.de